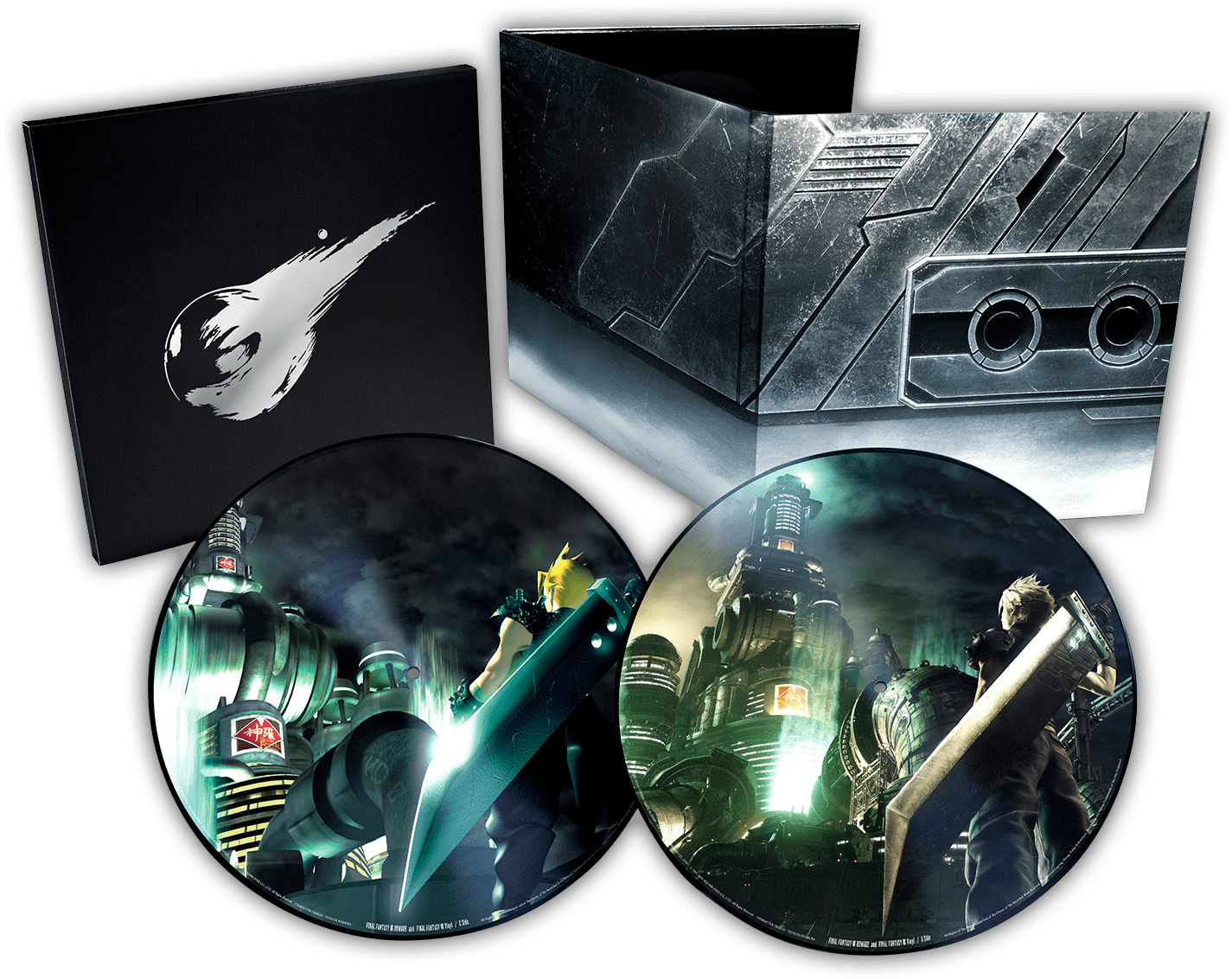 This double LP package features select tracks from the legendary FINAL FANTASY VII and the highly anticipated FINAL FANTASY VII REMAKE.
* The final package may differ from the tentative design shown here.

Pre-orders begin July 7th, 2019 [Limited made-to-order printing]
¥7,777+tax / 2 LP Vinyl Records /
12inch / 33 1/3 rpm
* We will temporarily close reservations once we reach our production limit.
We will then announce when we expect to resume taking orders.

From FINAL FANTASY VII REMAKE
【Disc1・A Side】
【Disc1・B Side】
From FINAL FANTASY VII
【Disc2・C Side】
【Disc2・D Side】
1

Flowers Blooming in the Church

2

Who…Are You?

3

Fight On !

試聴する

4

Fanfare

5

The Chase

6

Main Theme of FINAL FANTASY VII

試聴する