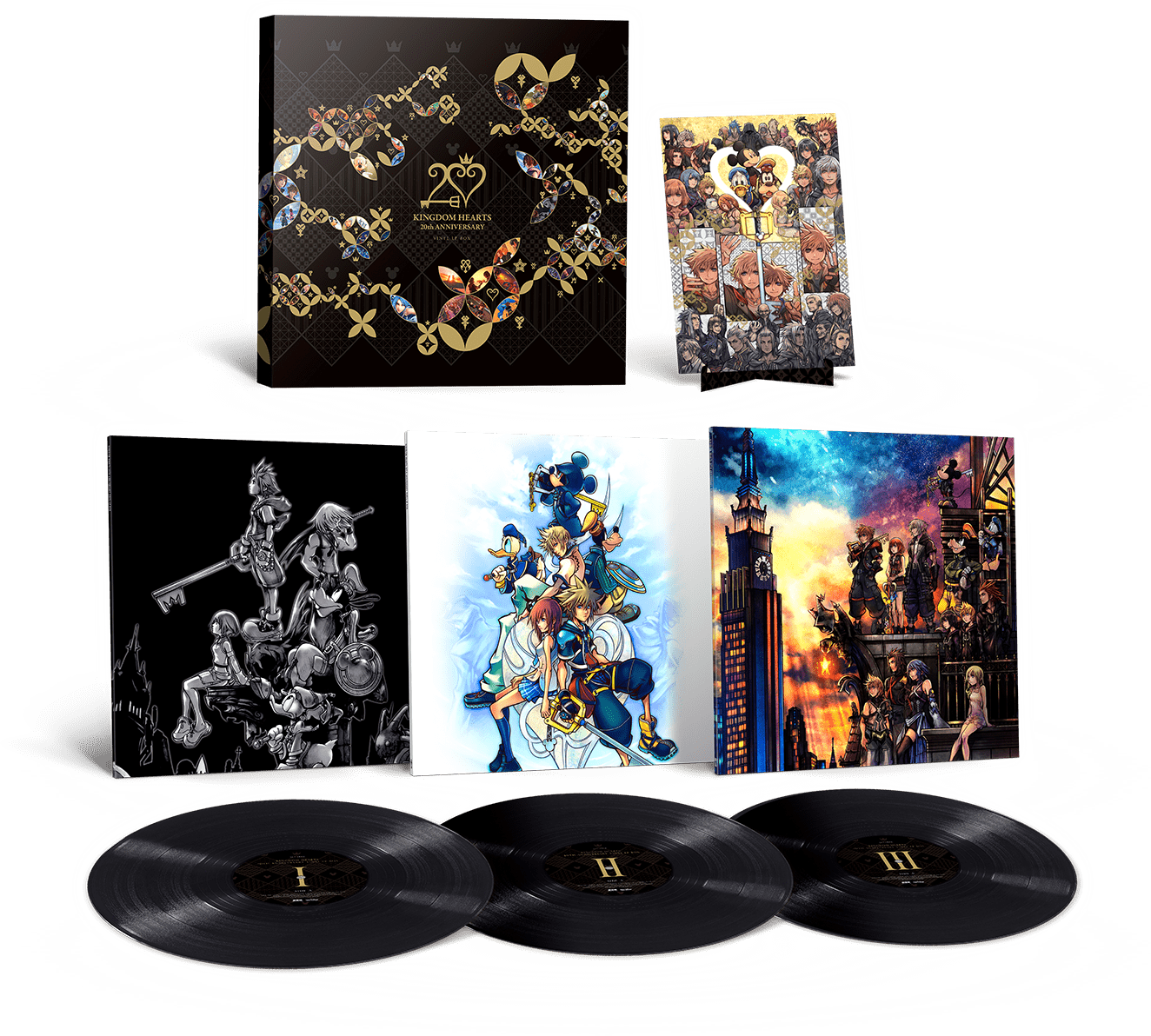 The KINGDOM HEARTS series, which celebrated its 20th anniversary in 2022,
is getting a vinyl record box set.
The LP set features an advance recording of
"Reality in the Dark," the song used in the
KINGDOM HEARTS 20th Anniversary Announcement Trailer.
36 songs have been carefully selected from throughout the series for the 3 record set,
including "Dive into the Heart -Destati-," "Traverse Town,"
"Don't Think Twice -KINGDOM Orchestra Instrumental Version-,"
and of course the iconic title theme "Dearly Beloved."
The set comes packaged in a lavishly designed box with a standing illustration card included.
Experience the music of KINGDOM HEARTS in analog
with this special commemorative record set.
BONUS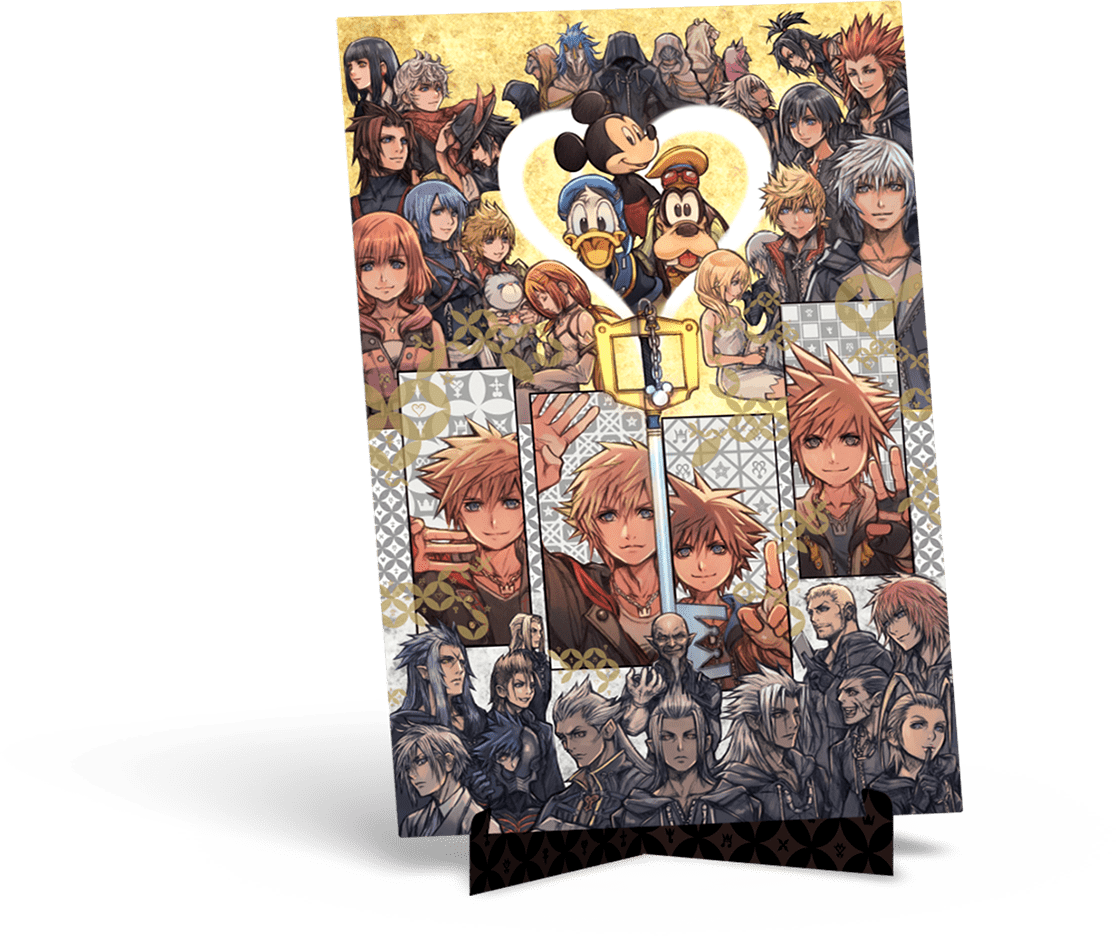 Included bonus
Illustration card with stand
A card with a 20th anniversary illustration.
Specifications and contents are subject to change without notice.
SPEC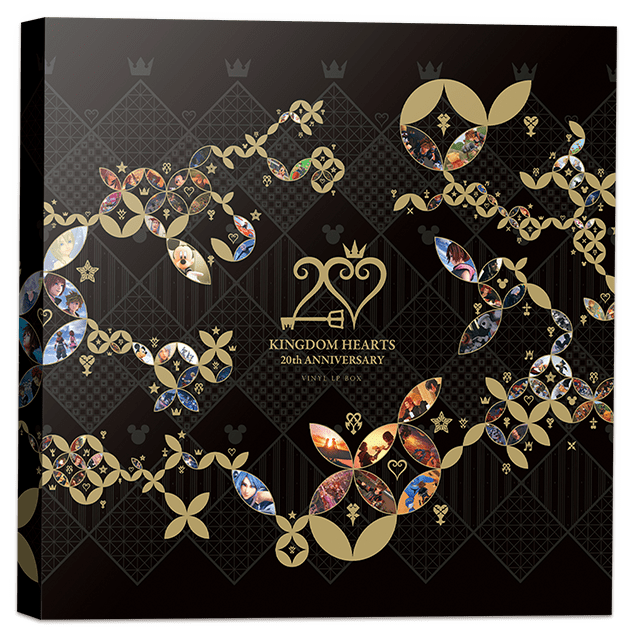 KINGDOM HEARTS
20TH ANNIVERSARY VINYL LP BOX
Release Date

April 2023

Price

¥16,500(¥15,000+tax)

Spec

3 LP Vinyl Record Discs / 36 Tracks Included

SKU

SQEX-11001-3
The image is a work in progress. The actual product may differ.
Contents are subject to change without notice.
Release date is approximate.
Shipments may take longer to arrive if they contain an import product and may face delays due to customs and duties.
Potential release date changes will be updated on the website.