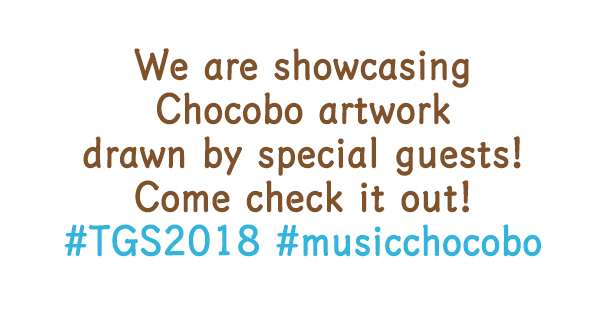 The SQUARE ENIX MUSIC SHOP
returns to the TOKYO GAME SHOW!
We have a huge selection of brand-new and fan-favorite CDs, Blu-ray discs and more,
including items exclusive to events and the Square Enix official Store.
We are looking forward to see you!
Business Days

September 21 & 22 10:00〜17:00

Public Days

September 23 & 24 10:00〜17:00

Location

Makuhari Messe, 9-E30, Marchandise Sales Area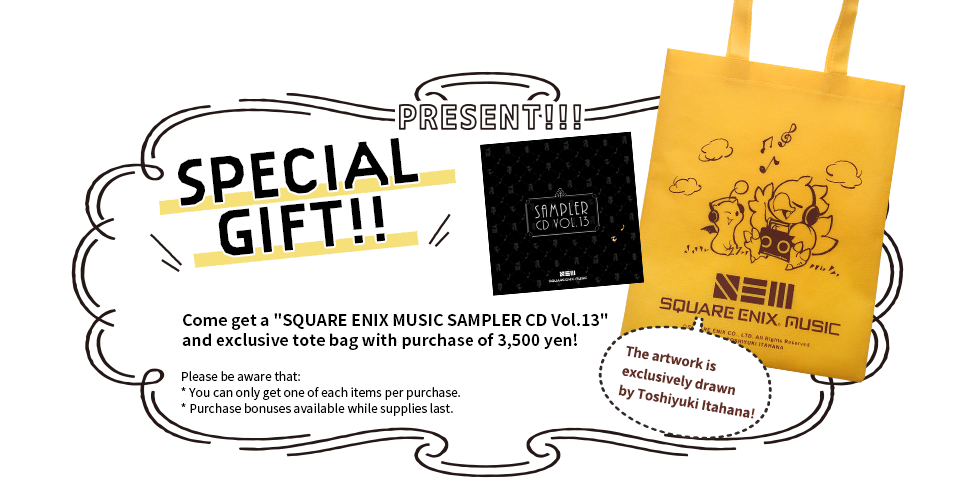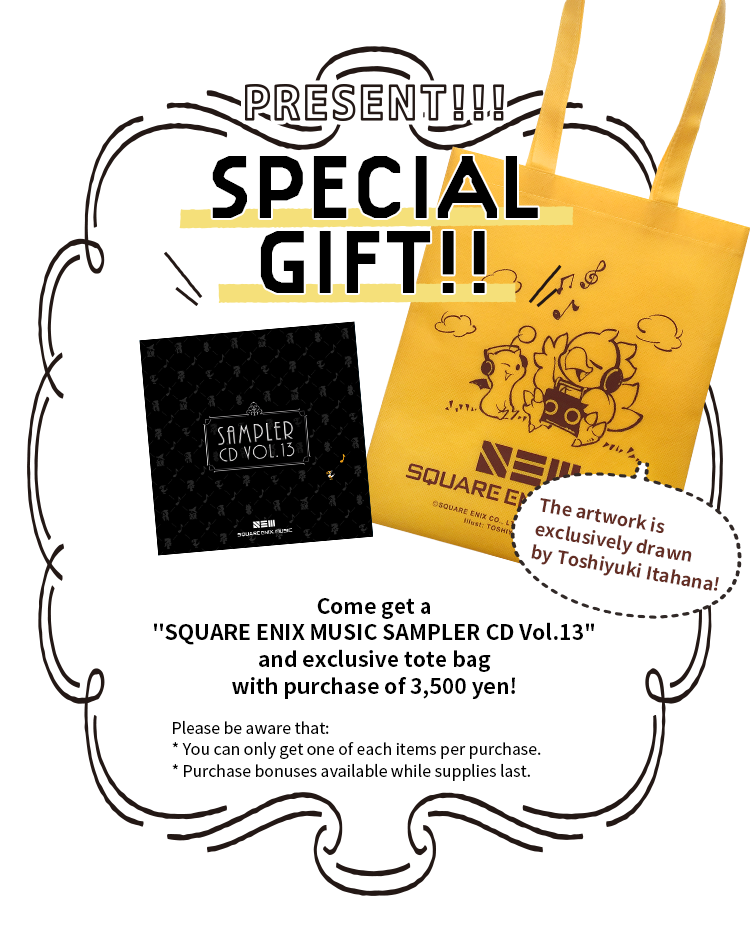 *Items with Composers' autographs are limited to only 1 unit for each item per customer.
*Please be mindful that quantities are limited.

Blu-ray Disc™ and the logo are trademarks of the Blu-ray Disc Association.