X'mas Collections: Music from Square Enix
Physical Copy
Download Distribution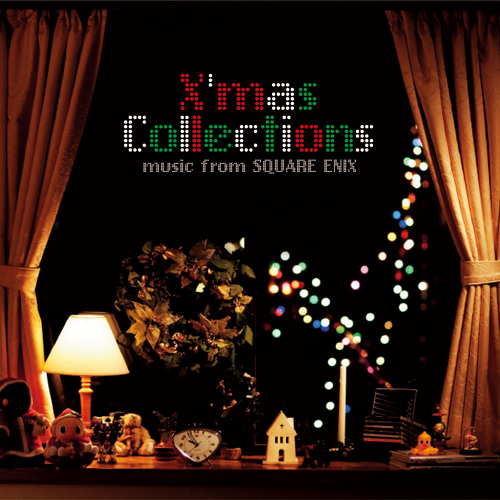 Christmasy versions of all your favorite tracks
Festive fun featuring fan-favorite tracks from the hit FINAL FANTASY series, SaGa Frontier 2, and Legend of Mana. Keep a look out while you're enjoying these Christmas arrangements because you might spot Santa riding on a chocobo! Also makes a perfect gift for family, friends, and even that special someone in your life.
Release Date(JP)

2010 Nov 24

Price

¥1,676 (¥1,524+tax)
TRACK LIST
1

Jeuno –Starlight Celebration from "FINAL FANTASY XI"

2

CAPTAIN SQUARE ~ HOSHIKUZU NO CAPTAIN / X'mas Edit from "LIVE A LIVE"

3

Gold Saucer ~ The Highwind Takes to the Skies / X'mas Edit from "FINAL FANTASY VII"

4

Geo, City of Magic / X'mas Edit from "Legend of Mana"
5

Wind Scene / X'mas Edit from "Chrono Trigger"

6

Botshaft / Post Production Mitsuto Suzuki Mix from "SaGa Frontier 2"

7

Chocobo's Happy Christmas from "Chocobo's Dungeon"