NEW RELEASE
FINAL FANTASY XI
Gifts from Vana'diel:
Prime Memories Soundtrack
FINAL FANTASY XI is a critically acclaimed MMORPG that officially commenced service in 2002. This new soundtrack contains a variety of songs, including the 20th Vana'versary main theme "We Are Vana'diel" and tunes released as part of The Voracious Resurgence storyline.
Experience Vana'diel as it exists today via the delightful music composed by Naoshi Mizuta.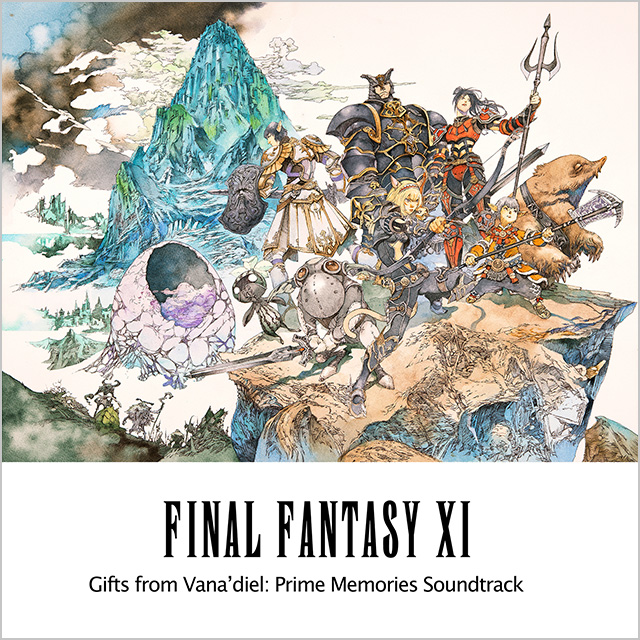 FINAL FANTASY GRANDMASTERS
Original Soundtrack
FINAL FANTASY GRANDMASTERS explores a different side of Vana'diel, the world of FINAL FANTASY XI. Familiar songs from the nostalgia-inducing smartphone online RPG are now available for download services!
Enjoy this feast for the ears as you relive all of your best memories in Vana'diel.
*The distribution of this album is limited to Japan only.