FINAL FANTASY XI Gifts from Vana'diel: Prime Memories Soundtrack
FINAL FANTASY XI Gifts from Vana'diel: Prime Memories Soundtrack
Download Distribution
Streaming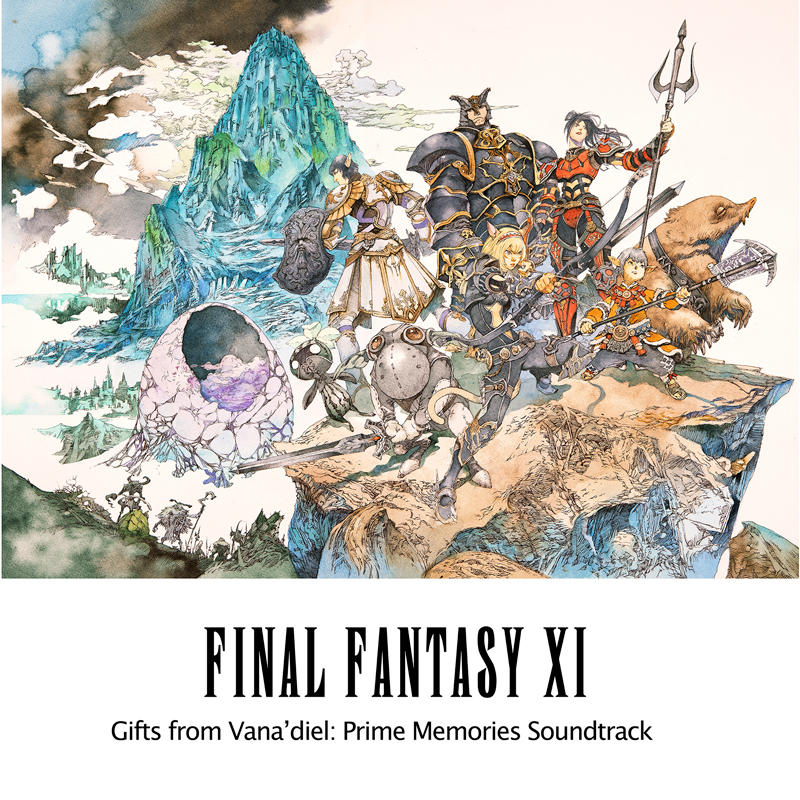 20th Vana'versary Main Theme and The Voracious Resurgence music now available for download!
FINAL FANTASY XI is a critically acclaimed MMORPG that officially commenced service in 2002.
This new soundtrack contains a variety of songs, including the 20th Vana'versary main theme "We Are Vana'diel" and tunes released as part of The Voracious Resurgence storyline.

Experience Vana'diel as it exists today via the delightful music composed by Naoshi Mizuta.
Release Date(JP)

2023 Aug 18

Price

※配信価格はサイトによって異なる場合があります
* Price may vary according to retailer.
TRACK LIST
1

We Are Vana'diel

2

Goddesspeed

3

Good Fortune

4

The Voracious Resurgence

5

The Devoured

6

The Destiny Destroyers

7

All Smiles
8

Sojourner

9

Black Stars Rise

10

Devils' Delight

11

Valhalla

12

Encroaching Perils

13

All-Consuming Chaos

14

Your Choice