FINAL FANTASY VI ORIGINAL SOUNDTRACK REVIVAL DISC
FINAL FANTASY VI ORIGINAL SOUNDTRACK REVIVAL DISC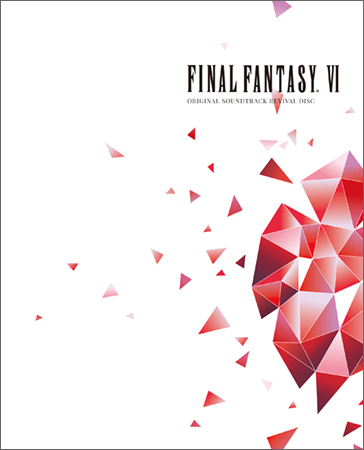 Get reacquainted with some old friends
Music from the legendary title, first released in 1994, that has sold over 4.3 million physical and digital copies (as of September 2018).

Contains all 61 tracks written by famed composer Nobuo Uematsu, including fan-favorites such as "Prelude." The soundtrack's booklet also features special stories from people involved in the game's development. Additionally, this Blu-ray Disc includes a series of hand-picked famous scenes from FFVI accompanied by top-drawer tracks.

One thing's for certain: you'll be desperate to meet Terra and Locke all over again after experiencing this audiovisual masterpiece!
Be sure to pick up this entry in the hit REVIVAL DISC series.
Release Date(JP)

2019 Mar 27

Price

¥5,500 (¥5,000+tax)