MOBIUS FINAL FANTASY ORIGINAL SOUNDTRACK 3
MOBIUS FINAL FANTASY ORIGINAL SOUNDTRACK 3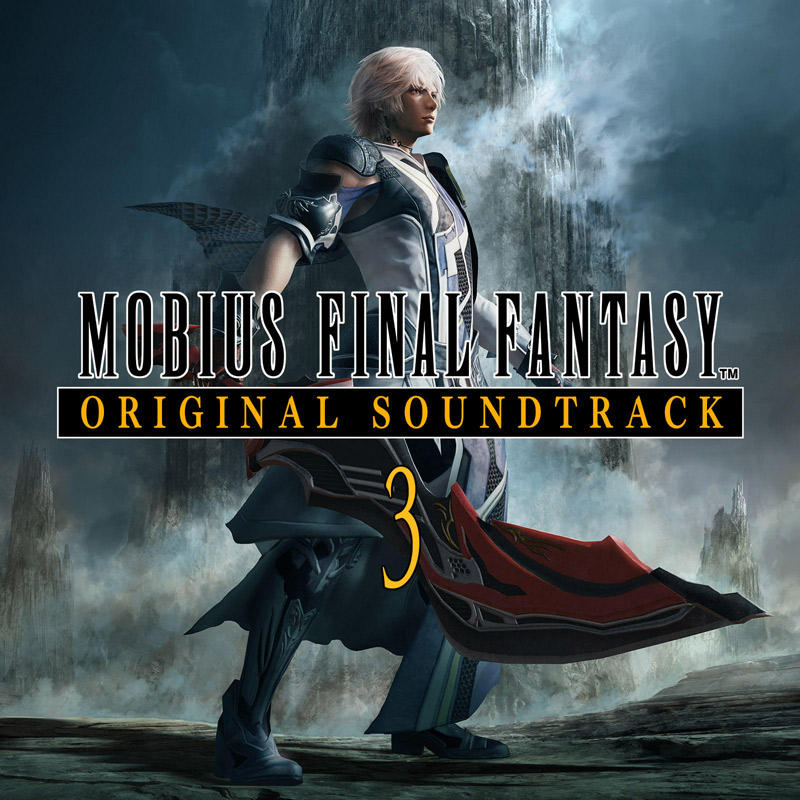 MOBIUS FINAL FANTASY Warrior of Despair Original Soundtrack now available worldwide!
MOBIUS FINAL FANTASY is a top-class RPG for smartphones developed in-house by a team in charge of main entries in the FINAL FANTASY franchise spearheaded by Yoshinori Kitase, who lead the development of FFVII, FFXIII, and other FF titles.

This original soundtrack is the third entry in the series and contains all 52 songs found in MOBIUS FINAL FANTASY: Warrior of Despair composed by Mitsuto Suzuki. Now available for download worldwide!
Release Date(JP)

2020 Jun 30

Price

※配信価格はサイトによって異なる場合があります。
* Price may vary according to retailer.
TRACK LIST
1

The Slumbering Warriors (Teaser Version)

2

Primeval Witch

3

Furious Salvo: Ascetic

4

Proud Cygnus

5

Beats of War

6

Prima Donna: Palamecia the Beautiful

7

Hah hah hah hah!: FFX Collaboration

8

Dream Within a Dream: FFX Collaboration

9

Our Story: FFX Collaboration

10

Nightwalker

11

Heavens' Wail

12

Risk Taker: A Bet for the Ages

13

A World Adrift

14

The Slumbering Warriors

15

Warrior of Despair's Theme

16

Ultimate Hero: Dawn Warrior

17

Sophie the Freelancer

18

The Nameless Maiden

19

Sophie's Theme

20

A Tale Forgotten

21

Who are you...?

22

Graff's Theme

23

A Day in the Life

24

Mobius Love

25

Mobius Love (Echo Showtime Version)

26

I am Graff
27

Cleaning House

28

Ultimate Coliseum: All-Star Battle Extravaganza

29

Tropical Traveler

30

Outlaw of Despair

31

His Name? The Warrior of Despair

32

Cacciatrice

33

Wahrsager

34

Kämpfer

35

Scharfrichter

36

Reisender's Theme: Life and Death

37

The Phantom

38

The Mourner

39

Moonlit Masquerade

40

Phantom Wedding: My Beloved

41

Extreme Warriors

42

Destined Saviour

43

Earthshaker

44

Grand Général

45

The Phoenix: Vermilion Wing

46

Bailarina: Fanatical Dance

47

Archfiend

48

None Shall Remember the Names of Those Who Do Not Fight.

49

Ending Credits: Warrior of Despair

50

Reisender's Theme: Life and Death Remix

51

Mobius Love (Karaoke Version)

52

Mobius Love Remix Featuring You