BALAN WONDERWORLD Original Soundtrack
Physical Copy
Download Distribution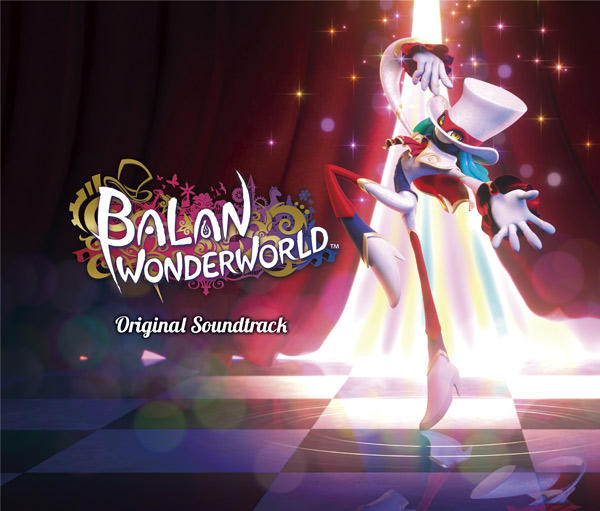 You are cordially invited to experience the most wondrous music in the world!
Presenting the official soundtrack for BALAN WONDERWORLD (release date: March 26th 2021)—packed to the brim with terrific tunes from the game.
Treat your ears to some splendid sounds inspired by musical theater and created by composer Ryo Yamazaki.
This release contains three CDs featuring over 90 tracks that adorn players' adventures through Wonderworld.
Release Date(JP)

2021 Mar 31

Price

¥3,630 (¥3,300+tax)
TRACK LIST
Disc1
1

Main Theme

2

Positivity and Negativity

3

The Boy Who's Fine with No Friends

4

The Girl Who No Longer Trusts

5

Step Inside

6

It's Showtime

7

Isle of Tims

8

Corn for Days

9

Summoning

10

Dance of the Negati

11

Obstacles Abound

12

Half a Heart

13

Whole Heart

14

Crumbling World

15

The Man Who Rages Against the Storm

16

Negative Notions

17

Barktholomew
18

Stronger

19

A Heart Unbroken

20

Peace of Mind

21

Submerged Ruins

22

The Dolphin and the Diver

23

Anjellica

24

Together

25

Friends for Eternity

26

New Costume

27

Super Celebration

28

Balan's Challenge

29

Teeny-tiny World

30

The Girl Who's Gaga for Bugs

31

Wormsworth

32

Hurray!!

33

Spread Your Wings
Disc2
1

Adventure Awaits

2

Windswept Plains

3

The Boy Who Would Be One with the Wind

4

Worville Wright

5

Soar the Open Skies

6

The Tree House and the Forest's Lullaby

7

The Lady Filled with Avian Adoration

8

Cuckoo

9

New Life

10

Clock Tower of Regret

11

The Girl and the Kitten

12

Purrla

13

Reunited

14

Chess Travels

15

The Former Champion Who's Stuck in the Past
16

Fortstopher IV

17

A Memory Long Forgotten

18

Bells of Ice

19

The Lady Too Scared to Love

20

The Grim Creeper

21

Let Love In

22

Amusement Park in the Dark

23

The Man Who Fell for a Princess

24

Princess Marey

25

Confident Clown

26

Inkblot Maze

27

The Artist with Painter's Block

28

Inkabelle

29

Colourful Canvas
Disc3
1

Marvellous Mini Games

2

Subterranean Heat

3

The Firefighter with Heroic Aspirations

4

The Hydrac

5

Hero at Last

6

Hollow Castle

7

The Man Seen by No One

8

Hooverton

9

Seen Again

10

The End's in Sight

11

Heart of Darkness

12

Flashback

13

Face to Face

14

The Final Fight

15

Theme of Darkness

16

Faith and Friendship
17

Sadness Subsides

18

WONDERWORLD

19

Heart Piece

20

Time to Dance

21

Open Up Your Heart

22

Ending Theme

23

Hurray!! (Orchestral Version)

24

Ultima Tim

25

Time Ticks Again

26

Hurray!! (English Version)

27

Stronger (English Version)

28

Together (English Version)

29

Wonderworld (English Version)

30

Balan's Ballad

31

Main Theme (Trailer Version)