Untempered2: FINAL FANTASY XIV Primal Battle Themes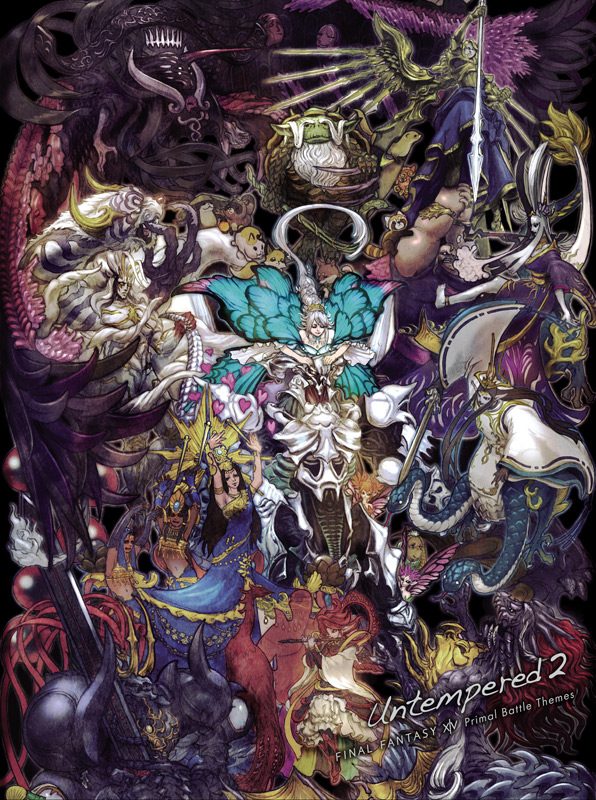 Presenting the second compilation album featuring primal themes and other carefully selected songs from FINAL FANTASY XIV.
Numerous songs that encouraged the Warriors of Light (and Darkness) in their battles against formidable foes throughout Stormblood and Shadowbringers come together in this compilation! Press play on this two-disc set and feel the excitement once more!
Bonus tracks include "To the Edge" and "The Black Wolf Stalks again," both being featured for the first time on a CD!
Release Date(JP)

2021 Mar 24

Price

¥3,630 (¥3,300+tax)
TRACK LIST
Disc 1
1

Revelation

2

Riot

3

At Both Ends

4

Beauty's Wicked Wiles

5

The Worm's Tail

6

Beauty's Wicked Wiles (Oasis Mix)

7

Forever in Flames

8

Beyond Redemption

9

Answer on High

10

Todoroki

11

Amatsu Kaze
12

Fallen Angel (From Astral to Umbral)

13

Primal Judgment (From Astral to Umbral)

14

Under the Weight (From Astral to Umbral)

15

Ultima (Orchestral Version)

16

Nightbloom

17

Lunacy

18

Wayward Daughter

19

Sunset

20

Sunrise

21

From the Dragon's Wake
Disc 2
1

What Angel Wakes Me

2

Insanity

3

Who Brings Shadow

4

Invincible

5

Band:Locus

6

Band:Metal - Brute Justice Mode
7

Band:Rise

8

Orchestra:Moebius

9

Band: Ultima

10

To the Edge

11

The Black Wolf Stalks Again