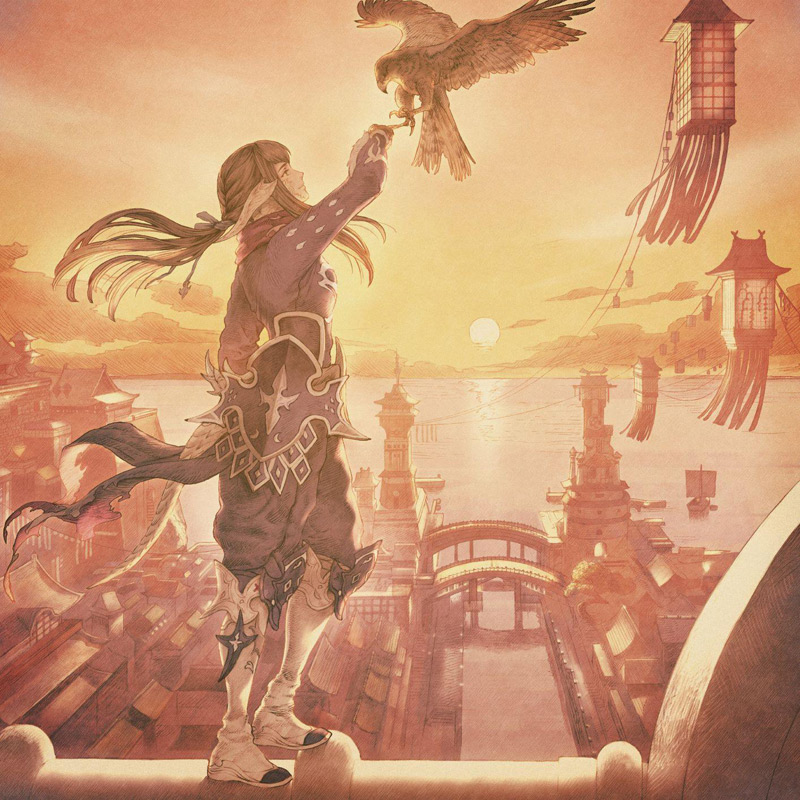 "A Story of Pride and Hope" – Dedicated to our Warriors of Light
We are pleased to present to you a vinyl record collection of FINAL FANTASY XIV songs! Sound Creator Masayoshi Soken carefully selected songs from the original soundtrack to be included in this collection.

The vinyl cutting was done in Los Angeles by mastering virtuoso, Bernie Grundman! Bernie Grundman is an audio mastering engineer who started his career at Contemporary Records in 1966, then continued on to A&M Records as head of their mastering department in 1968, earning his reputation working on albums with artists including Carole King, Michael Jackson, Steely Dan, and more. He has also been nominated for various Grammy awards and has won many prestigious awards.

The LP jacket features a gorgeous illustration by KUROIMORI, which we hope you will enjoy, along with the stories of your adventures in FFXIV being retold through the warm sounds of a vinyl record.
Release Date(JP)

2021 Aug 31

Price

¥2,750 (¥2,500+tax)
TRACK LIST
Side A
1

Storm of Blood

2

Crimson Sunrise

3

A Father's Pride
4

Triumph

5

Songs of Salt and Suffering

6

The Worm's Tail
Side B
1

The Garlean Territorial Anthem for Gyr Abania and Surrounding States - The Measure of Our Reach

2

Wayward Daughter

3

Beauty's Wicked Wiles

4

Sunrise
5

Decisions

6

eScape

7

Dancing Mad - Movement IV