Piano Collections FINAL FANTASY CRYSTAL CHRONICLES
Physical Copy
Download Distribution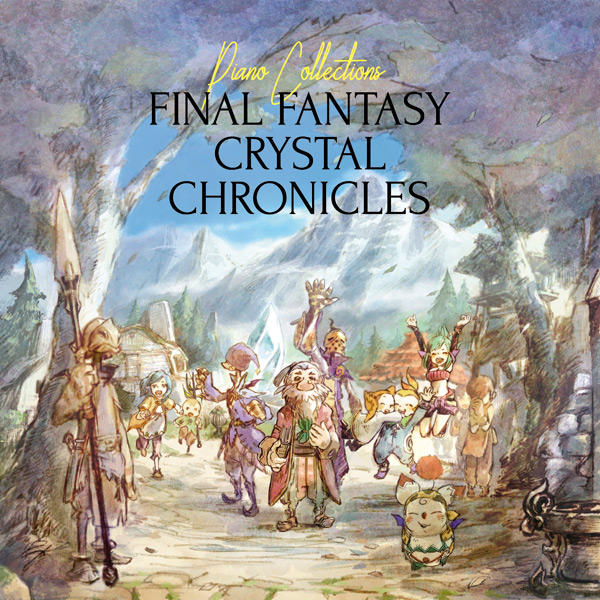 The first ever FINAL FANTASY CRYSTAL CHRONICLES arrangement album!
A beloved fan favorite since its 2003 release, FINAL FANTASY CRYSTAL CHRONICLES has become an icon, celebrated for its pastoral world lore and immersive folk-inspired music. Beautifully arranged for piano by game composer and pianist, Kumi Tanioka, ten mesmerizing melodies come alive now like never before! Rediscover the rich and resonating tones of theme songs "Morning Sky" and "Moonless Starry Night" and the popular dungeon battle song "Setting Forth" – this album offers new twists on the stunning soundtrack, such as interpreting a classic boss battle song as a piano duet.

The album cover illustration features new original artwork by character designer Toshiyuki Itahana, immortalizing the adventurers' return and their warm welcome back from their brave journey.
Release Date(JP)

2021 Apr 07

Price

¥3,300 (¥3,000+tax)
TRACK LIST
1

Morning Sky

2

The Village Where It Began

3

Setting Forth

4

The Midst of Sorrow's Gloom

5

Promised Grace
6

Monster Ronde

7

New Beginnings

8

Woebegone Creature - United, Manifested

9

Eternal Blue

10

Moonless Starry Night