NEO: The World Ends with You - Original Soundtrack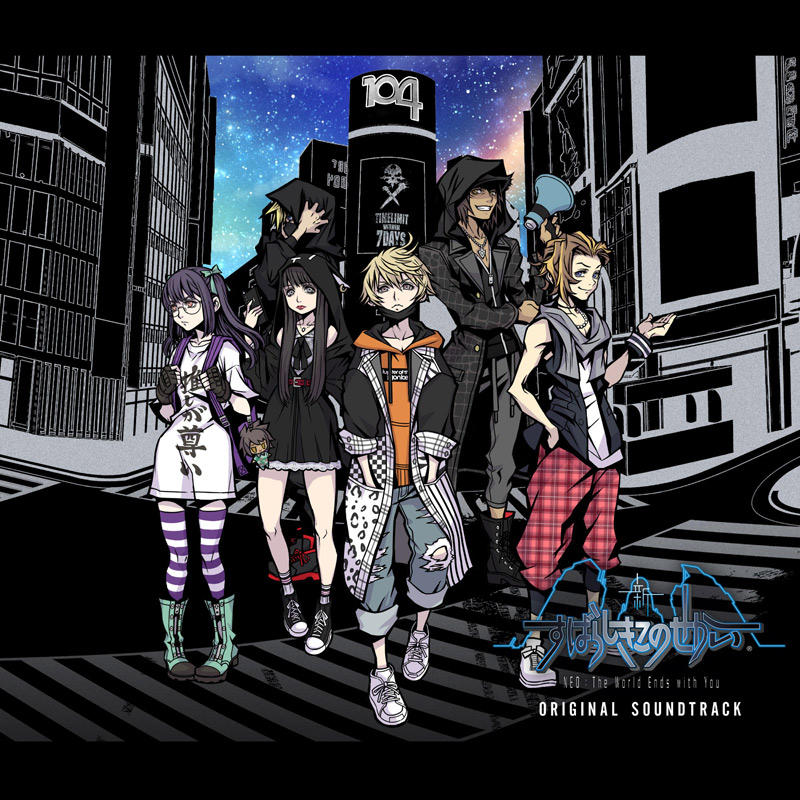 Enjoy the sounds of the Shibuya streets with this official soundtrack!
The soundtrack to the latest entry in The World Ends with You series is finally here! Composer Takeharu Ishimoto returns with a selection of brand-new songs as well as fresh arrangements of old favorites like "Twister" and "Calling." Get ready to drop the beat and hit the streets 'cause these tunes are sure to get you on your feet!
Release Date(JP)

2021 Aug 04

Price

¥3,850 (¥3,500+tax)
TRACK LIST
DISC 1
1

Wander Around Shibuya

2

NEW GAME

3

The Beginning of a Happy Life

4

Your Ocean

5

Storm

6

death throes

7

Transformation -NEO MIX-

8

OWARI-HAJIMARI - JP (NEO Mix)

9

bird in the hand
10

Someday -NEO MIX-

11

take away

12

unconscious

13

Kill the Itch

14

Breaking Free

15

Insomnia

16

Hustle and Bustle

17

We're Losing You
DISC 2
1

INCONGRUOUS

2

March On -NEO MIX-

3

OWARI-HAJIMARI -NEO MIX-

4

act the fool

5

CHASE

6

Make or Break -NEO MIX-

7

Revelation - JP (NEO Mix)

8

disturbance

9

Rockin' Rockin'
10

Ooparts - JP (NEO Mix)

11

The One Star -NEO MIX-

12

Three Minutes Clapping -NEO MIX-

13

peaceful day

14

Hybrid - JP (NEO Mix)

15

ENCOUNTER

16

Shibuya Survivor

17

SCRAMBLE
DISC3
1

DIVIDE

2

Revelation -NEO MIX-

3

Jump Over Yourself -NEO MIX-

4

hopeless

5

Beyond Oblivion

6

Hybrid -NEO MIX-

7

LAST CALL

8

Twister

9

Calling -NEO MIX-
10

Someday - JP (NEO Mix)

11

Unpainted

12

a tranquil mind

13

Twister -NEO MIX-

14

World Is Yours

15

LITTLE THINGS

16

Rockin' Rockin' -Live ver-

17

LITTLE THINGS