SCHOOLGIRL STRIKERS 3rd Anniversary Album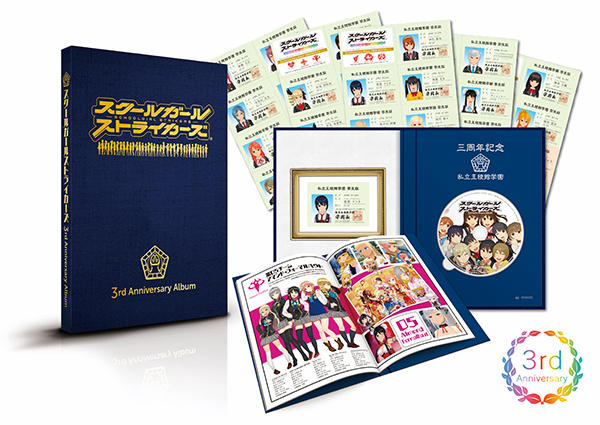 Three years worth of memories in one album!
A celebration of three years of the hit smartphone RPG, SCHOOLGIRL STRIKERS! As with other SQUARE ENIX MUSIC titles, this album comes on a Blu-ray Disc featuring both an audiovisual soundtrack and mp3 files.
This package includes a photo album-style hardback B5-size storage case with its own stand, as well a sheet of copies of the girls' student IDs. In line with it being the game's third anniversary, only 3,333 copies were produced—each one with its own unique serial number.

In addition to remastered versions of tracks from the previous game and newly recorded pieces, this album also includes instrumental recordings of the top three tracks from the game's fourth fan poll: Io Yaginuma, Monica Blueash, and Satoka Sumihara's main themes. Fans will not want to miss out on this must-have release marking three years of SCHOOLGIRL STRIKERS!
Release Date(JP)

2017 Sep 13

Price

¥9,680 (¥8,800+tax)