Forge Ahead: FINAL FANTASY XIV ~ Arrangement Album ~
Forge Ahead: FINAL FANTASY XIV ~ Arrangement Album ~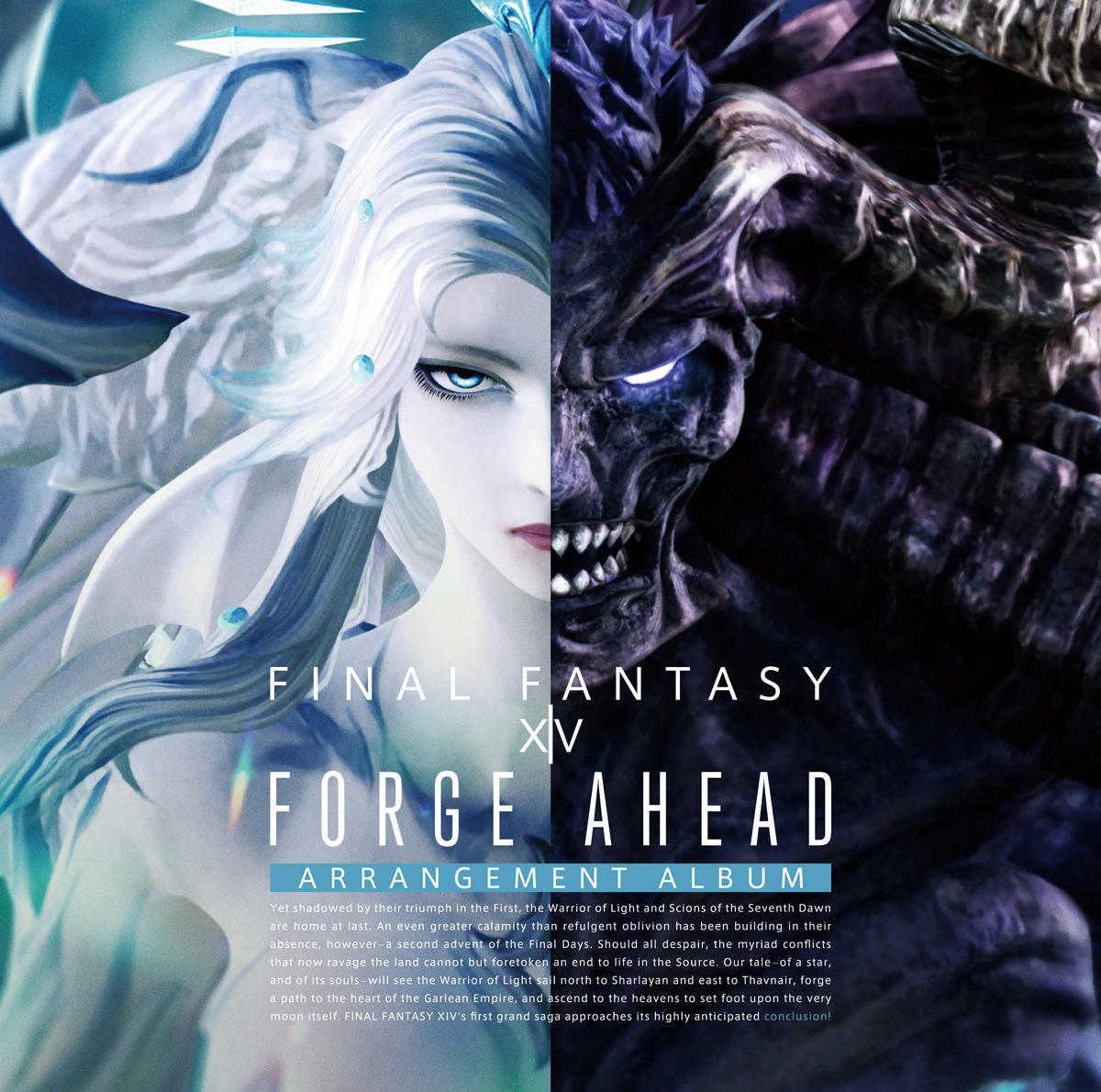 The album features arrangements of 19 fan-favorite songs
with Keiko performing the piano arrangements and THE PRIMALS rocking the band arrangements.

The album also includes collaborations with Jason Charles Miller
and Amanda Achen on guest vocals, who sangs for Shadowbringers and Endwalker!
Additionally, the artist footage feature brand new music videos
that were shot just for this album.

A new way to enjoy music, with your eyes and ears!
The album comes on a Blu-ray disc that includes both audio & video
as well as the ability to switch between in-game and artist footage,
as well as 2 channel and 5.1/5.0 channel* sound!

*Band section: 5.1 channel / Piano section: 5.0 channel
*EXTRA TRACKS does not include 5.1/5.0 surround sound.
*Extra TRACKS does not include music videos.
Release Date(JP)

2023 Nov 29

Price

¥4,400(¥4,000+tax)