SQUARE ENIX - Mellow Minstrel Mix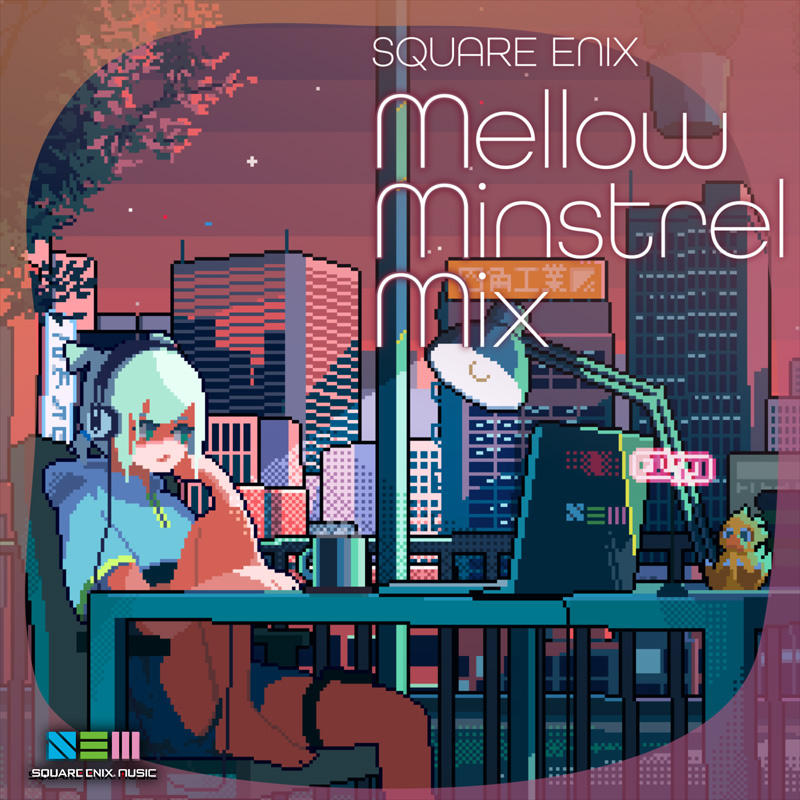 This eclectic album takes songs from acclaimed games, such as Chrono Trigger and FINAL FANTASY IX, and imbues them with soothingly-smooth, balladic melodies. Sometimes redolent of a quiet evening, other times deeply nostalgic, this varied collection of tranquil tunes spans myriad genres, such as chillwave and electro lounge, to spin its epic tales of relaxation.
Release Date(JP)

2022 Mar 09

Price

※配信価格はサイトによって異なる場合があります
* Price may vary according to retailer.
TRACK LIST
1

Legend of MANA ~Title Theme~ (Mellow Minstrel Mix Version)

2

The Legend Begins (Mellow Minstrel Mix Version)

3

The Frostlands (Mellow Minstrel Mix Version)

4

Kainé / Salvation (Mellow Minstrel Mix Version)

5

A Place to Call Home (Mellow Minstrel Mix Version)

6

Peaceful Days (Mellow Minstrel Mix Version)

7

Balamb GARDEN (Mellow Minstrel Mix Version)
8

Fear of the Heavens (Mellow Minstrel Mix Version)

9

Theme of Love (Mellow Minstrel Mix Version)

10

Wipe Your Tears Away (Mellow Minstrel Mix Version)

11

Town (Mellow Minstrel Mix Version)

12

Wind Scene (Mellow Minstrel Mix Version)

13

The Drip Drip Drip of Memory (Mellow Minstrel Mix Version)