SQUARE ENIX - Airship Cruise Beats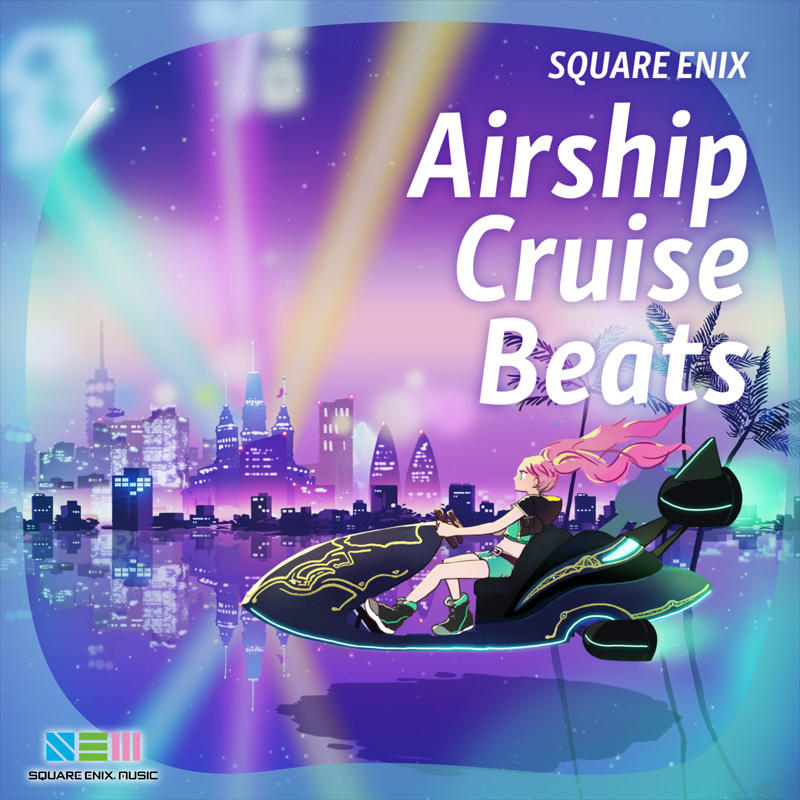 Get ready to get down (or fly high) with this album of bumpin' dance beats. You may know the SaGa series and NieR:Automata soundtracks, but now they've been tuned for a fantastical tour across your own personal world map. From electronica to house to future bass, these sleek sounds from up-and-coming artists will prove the perfect BGM for any trip you take.
Release Date(JP)

2022 Mar 09

Price

※配信価格はサイトによって異なる場合があります
* Price may vary according to retailer.
TRACK LIST
1

March! (Airship Cruise Beats Version)

2

Ever Higher (Airship Cruise Beats Version)

3

The Man with the Machine Gun (Airship Cruise Beats Version)

4

Corridors of Time (Airship Cruise Beats Version)

5

Righteous Robin's Theme:Villainy Will Never Prosper (Airship Cruise Beats Version)

6

This is the Last Battle (Airship Cruise Beats Version)

7

Meridian Child (Airship Cruise Beats Version)
8

Bipolar Nightmare (Airship Cruise Beats Version)

9

Frog's Theme (Airship Cruise Beats Version)

10

Save the World (Airship Cruise Beats Version)

11

Sacrifice Part Three (Airship Cruise Beats Version)

12

Matoya's Cave (Airship Cruise Beats Version)

13

Sarah's Theme (Airship Cruise Beats Version)