OCTOPATH TRAVELER -Recorded Journey-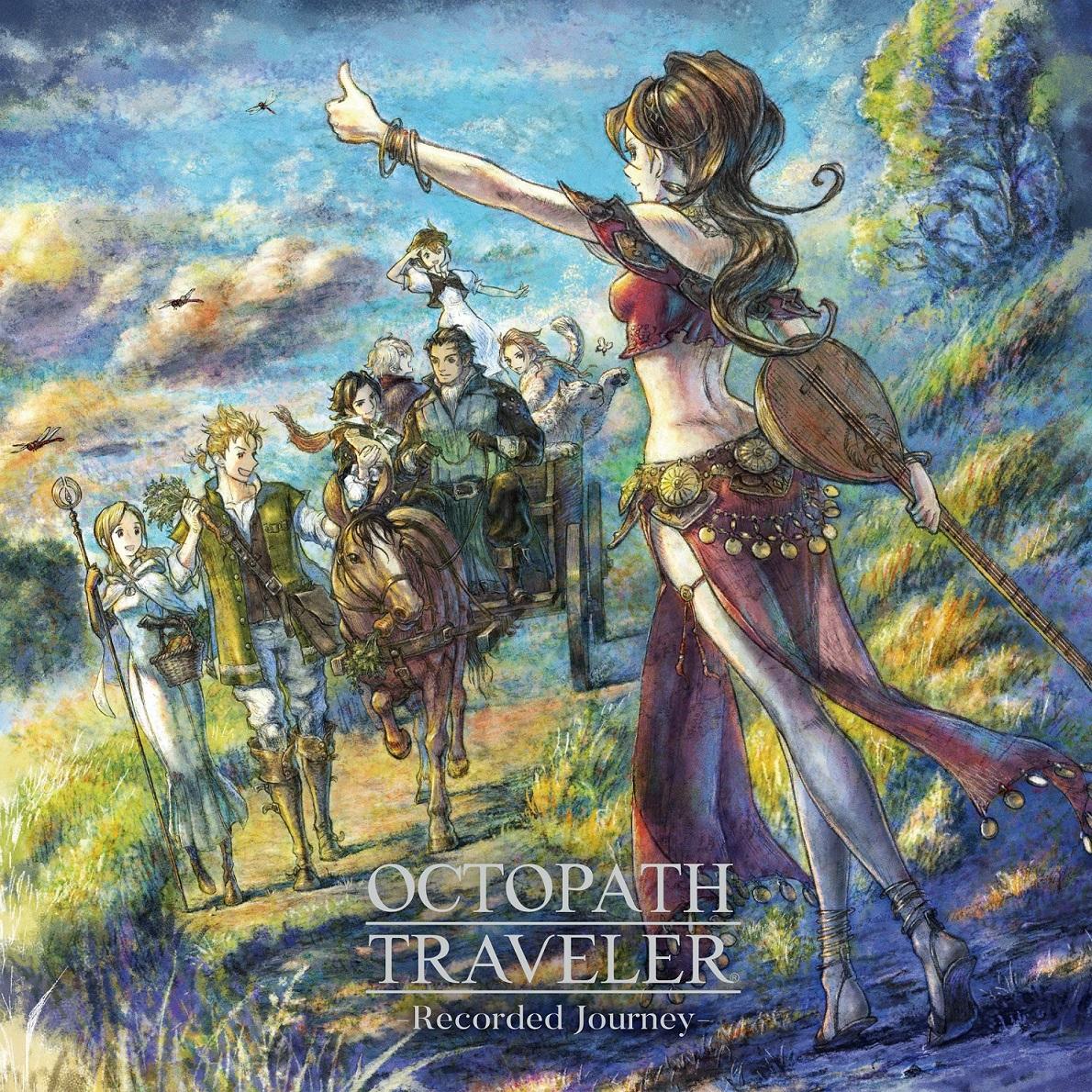 Vinyl record featuring selected tracks from OCTOPATH TRAVELER
A 2-disc vinyl record set of selected tracks from OCTOPATH TRAVELER will be released as an official store exclusive product.
As an included bonus there will be an MP3 download code, allowing fans to enjoy a total of 24 tracks (3 tracks for each of the 8 main characters) that are not included on the vinyl record.
The cover illustration is newly drawn by Naoki Ikushima, who is also involved in the production of the game's artwork. Inside the package will also feature a comment from composer Yasunori Nishiki.

Please enjoy the music of OCTOPATH TRAVELER on this vinyl record set.

Release Date(JP)

2022 Sep 26

Price

¥4,950(税抜価格¥4,500)
TRACK LIST
Disc1 Side A
1

Octopath Traveler -Main Theme-

2

Ophilia, the Cleric

3

The Frostlands

4

Battle I
5

Cyrus, the Scholar

6

The Flatlands

7

Battle II
Disc1 Side B
1

Tressa, the Merchant

2

The Coastlands

3

How Amusing!

4

Olberic, the Warrior
5

The Highlands

6

Decisive Battle I

7

Victory Fanfare
Disc1 Side C
1

Primrose, the Dancer

2

The Sunlands

3

Decisive Battle II
4

Alfyn, the Apothecary

5

The Riverlands

6

They Who Govern Reason
Disc2 Side D
1

Therion, the Thief

2

The Cliftlands

3

Battle III

4

H'aanit, the Hunter
5

The Woodlands

6

Battle at Journey's End

7

Daughter of the Dark God