DESTINY 8 - SaGa Band Arrangement Album
Physical Copy
Download Distribution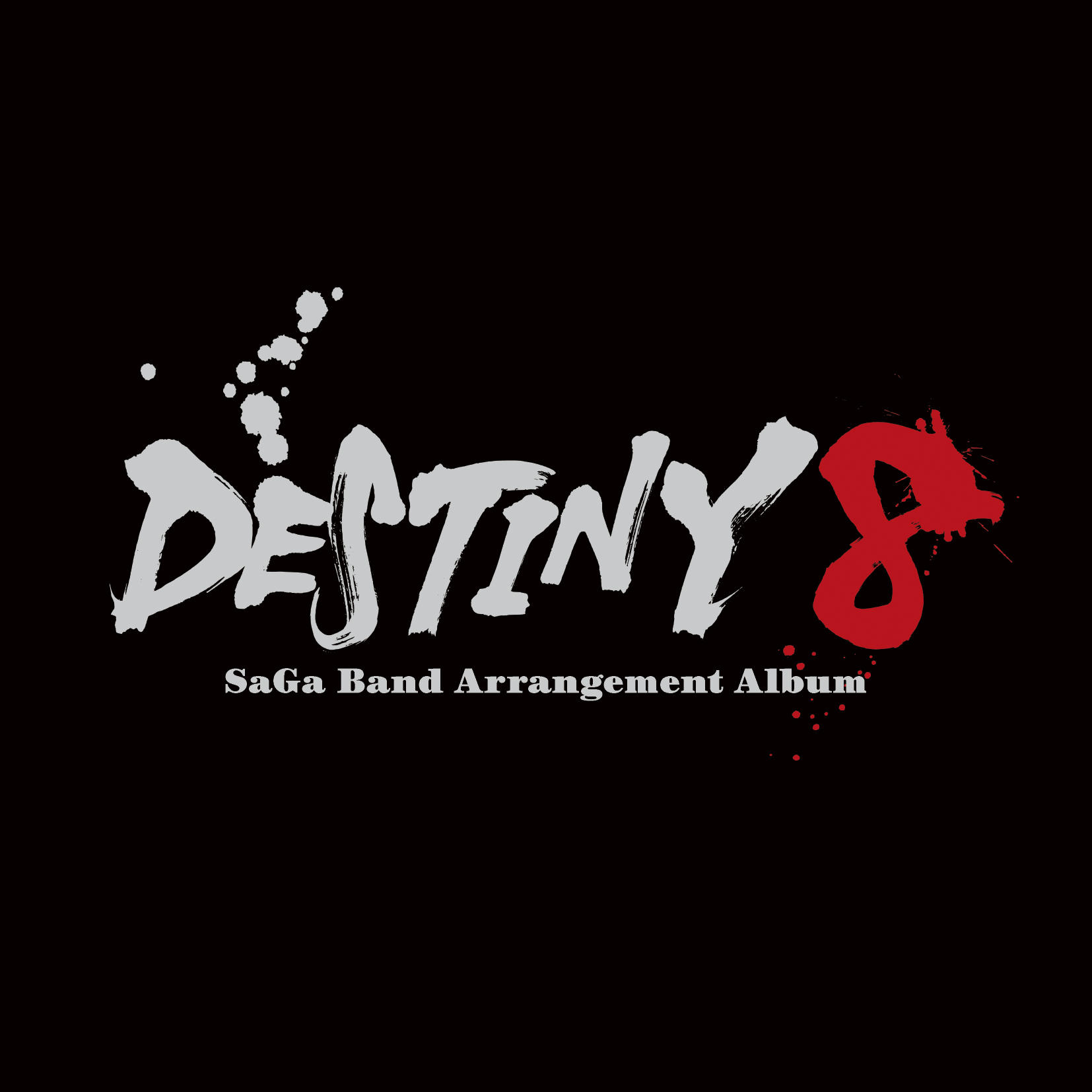 Presenting the first arrangement album from SaGa's official band!
SaGa's official band, DESTINY 8, was formed in 2020 in commemoration of the SaGa series' 30th anniversary.

SaGa series composer Kenji Ito (keyboard) is joined by Noriyuki Kamikura (keyboard), Sorao Mori (guitar), Zenya Sakata (guitar), Harunosuke Ikejiri (bass), and Toshiharu Okajima (drums) in this talented six-piece band to bring you new band arrangements in their first album of carefully selected tracks from the SaGa series.
Release Date(JP)

2021 Feb 17

Price

¥3,300 (¥3,000+tax)
TRACK LIST
1

Ever Higher (Romancing SaGa Re;univerSe)

2

Four Sinistrals Battle I (Romancing SaGa 3)

3

Thema (SaGa Frontier II)

4

FeldschlachtⅠ (SaGa Frontier II)

5

Battle #4 (SaGa Frontier)
6

Wipe Your Tears Away (THE FINAL FANTASY LEGEND)

7

The Talon (FINAL FANTASY LEGEND III)

8

Lethal Strike (FINAL FANTASY LEGEND II)

9

Enraged Battle (THE FINAL FANTASY LEGEND)

10

Encounter with the Seven Heroes (Romancing SaGa 2)