Romancing SaGa 2 Original Soundtrack Revival Disc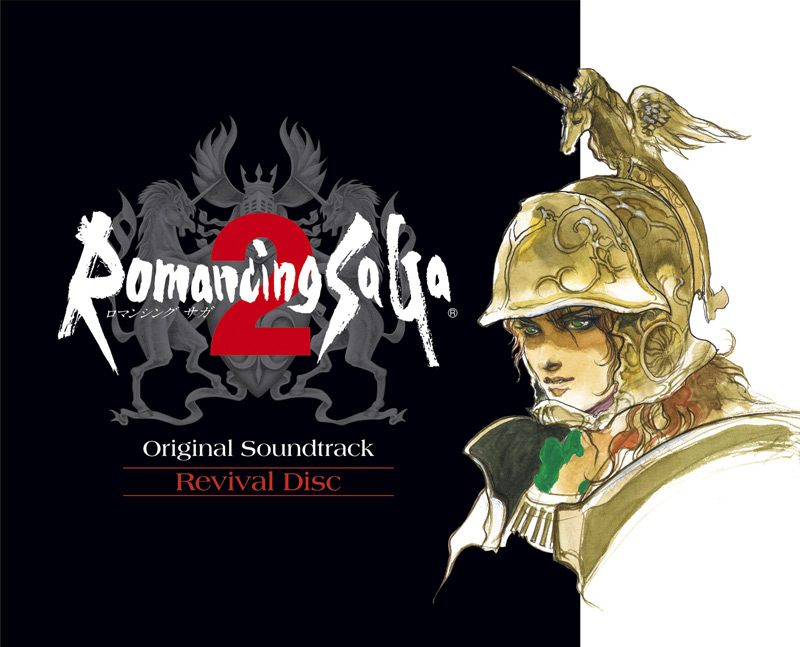 Experience the succession of emperors in Romancing SaGa 2 with your own eyes and ears!
We are pleased to announce a new soundtrack from Romancing SaGa 2 (1993), the fifth entry in the critically-acclaimed SaGa franchise, a role-playing game series spanning multiple platforms with over 10 million copies sold to date1. This soundtrack contains both video and audio components, featuring 36 songs by composer Kenji Ito2 in a faithfully remastered format only available in this collection. In addition to aural delights accompanied by in-game footage, the soundtrack comes with a booklet containing liner notes from prominent developers associated with this storied franchise.

As a special bonus, pore over an exclusive interview with three of the SaGa series' creators: Kenji Ito (Composer), Masanori Ichikawa (Producer), and Moku Tochibori (SaGa THE STAGE Scriptwriter). Experience Romancing SaGa 2 from a variety of completely new perspectives. With a visual design that heralds back to the original game's packaging and a plethora of content, this product will surely enthrall fans of not only Romancing SaGa, but of the RPG genre as well.

Enjoy this brand new audiovisual take on the historic succession of emperors!

1 As of June 2019.
2 The songs "The Legend Begins" and "Heartful Tears" were composed by Nobuo Uematsu.
Release Date(JP)

2020 Jan 29

Price

¥5,500 (¥5,000+tax)
TRACK LIST
1

Prologue: Legend of the Seven Heroes

2

Title Screen

3

Ode of Distant Battles

4

Avalon, Seat of the Empire

5

Dungeon Theme 1

6

Battle of the Emperor

7

Victor's Unexpected Demise

8

The Emperor's March

9

Clash with Kzinssie

10

Sweet Taste of Victory

11

Stronghold upon the Canal

12

Village Theme 1

13

Dragon's Den

14

Foreign Cities

15

Over the Seas

16

Legend of the Mermaids

17

Shipwrecked

18

Dungeon Theme 2
19

Village Theme 2

20

Run!

21

Ancient Ruins

22

The Legend Begins

23

Dungeon Theme 3

24

Encounter with the Seven Heroes

25

Death Spares No One

26

Wipe Your Tears Away

27

Final Dungeon

28

The Ultimate Confrontation

29

Ending Theme

30

Imperial Lineage

31

Epilogue

32

Tavern Dance of the Mermaids #1

33

Tavern Dance of the Mermaids #2

34

Tavern Dance of the Mermaids #3

35

Tavern Dance of the Mermaids #4

36

Prologue: Legend of the Seven Heroes
SPECIAL
1

Kenji Ito(Composer), Masanori Ichikawa(Producer), and Moku Tochibori("SaGa THE STAGE" writer) Special Interview
BONUS TRACKS
2

Scenes from the Succession