NieR Replicant -10+1 Years- / Devola & Popola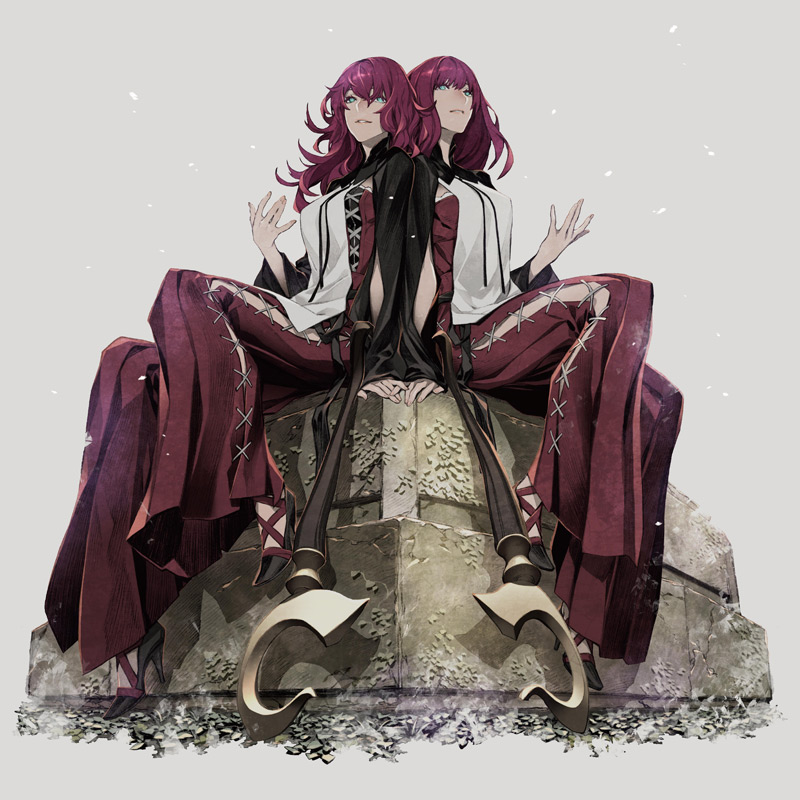 Limited made-to-order printing / Pre-orders begin May 31, 2021
*Reservations will temporarily close once the production limit is reached. Announcement will be made when orders are expected to resume.

Inspired by the characters of Devola and Popola, this LP features an alternate arrangement of "Song of the Ancients," as well as a new arrangement of "Song of the Ancients" for mandolin ensemble that fans won't want to miss! Also includes download codes so you can enjoy these tunes even without a record player. Cover art by illustrator and manga artist Shirow Miwa.

Shirow Miwa
Made his manga artist debut with 2000's "DOGS," and has continued to publish "DOGS / BULLETS & CARNAGE" since 2005. Has contributed character designs to "Fate/Grand Order," "Touken Ranbu -ONLINE-," and the 7th Dragon series, as well as provided original character concepts for the animated series "PSYCHO-PASS 3."


Bonus: MP3 download codes
* The download code can only be used limited number of times.
* An expiry date may be applied to the download code at a later time. We will inform you beforehand if this is the case.


Release Date(JP)

2021 Sep 15

Price

¥2,750 (¥2,500+tax)
TRACK LIST
A side
1

Song of the Ancients / Devola (from NieR Replicant ver.1.22474487139... Original Soundtrack)

2

Song of the Ancients / Popola (from NieR Replicant ver.1.22474487139... Original Soundtrack)
3

Song of the Ancients / Hollow Dreams (from NieR Replicant ver.1.22474487139... Original Soundtrack)

4

Song of the Ancients / Fate (from NieR Replicant ver.1.22474487139... Original Soundtrack)
B side
1

Song of the Ancients / Mandolin Ensemble Ver.

2

Song of the Ancients (from Piano Collections Nier Gestalt & Replicant)
3

Song of the Ancients (from NieR Gestalt & Replicant Orchestral Arrangement Album)

4

Song of the Ancients (Emi Evans & J'Nique Nicole Vocals) (from NieR Orchestral Arrangement Album - Addendum)