NieR Re[in]carnation Chill Out Arrangement Tracks
Physical Copy
Download Distribution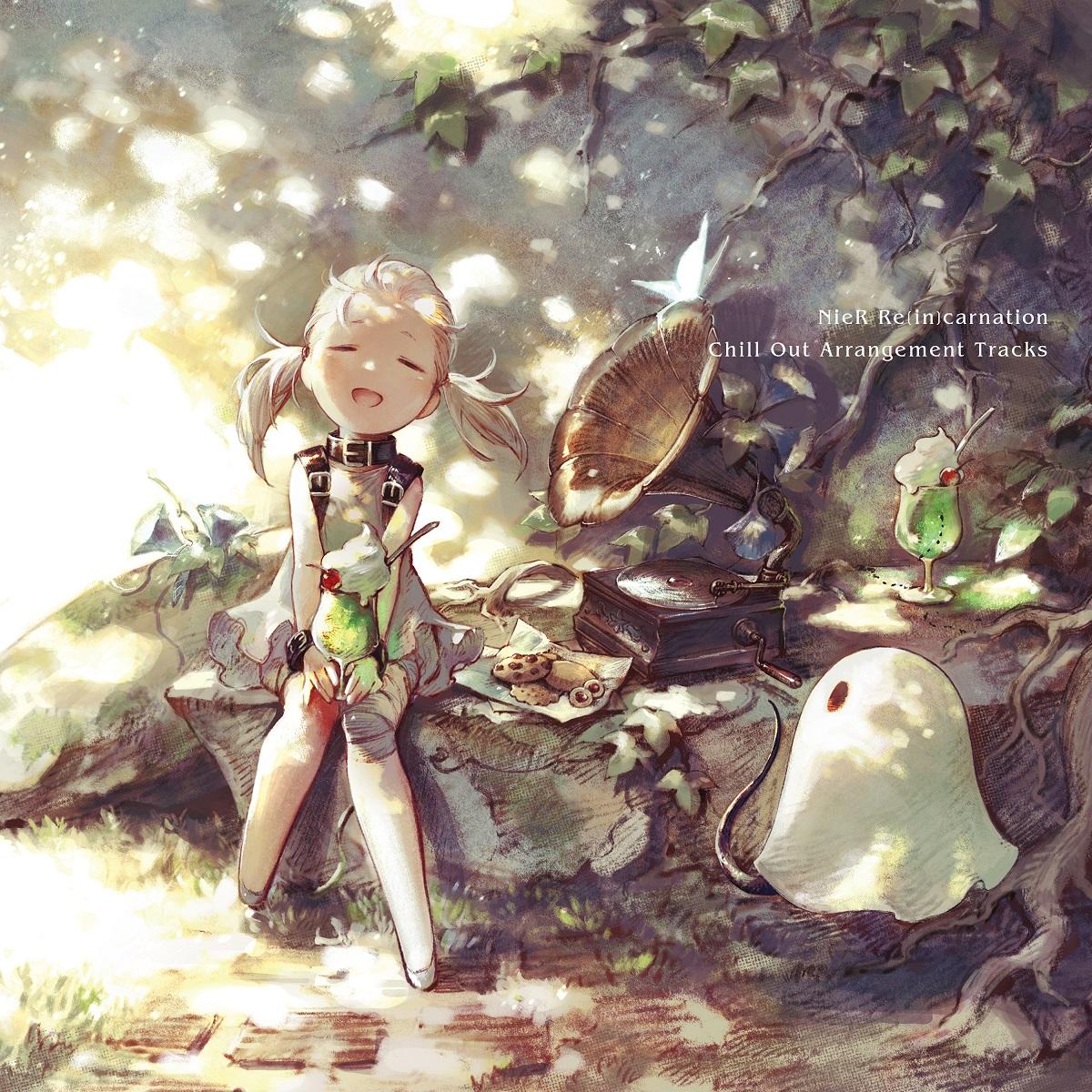 Tracks from smartphone title "NieR Re[in]carnation" in chill arrangements!
Popular 9 sorrowful yet beautiful tracks are included.
Cover art is newly drawn by game artwork illustrator, Momojiru.
Booklet included features liner notes by creative director Yoko Taro, composer Keiichi Okabe, and Shotaro Seo.
Please enjoy the music of "NieR Re[in]carnation" with in its chill-out arrangement.

Release Date(JP)

2022 Aug 03

Price

¥3,300 (¥3,000+tax)
TRACK LIST
DISC1
1

Tōriame (Fleeting Shower) Arranged by Yukihiro Atsumi

2

Ikō (Authority) Arranged by tomisiro feat. DJ Synthesizer

3

Inori (Prayers) Arranged by ermhoi

4

Gōgan (Arrogance) Arranged by Christian Gulino

5

Shinpan (Judgment) Arranged by Shun Ishiwaka
6

Kaikyō (Homesick) Arranged by Fred Everything

7

Kyūsai (Aid) Arranged by Hiro-a-key

8

Sabigoe (Dignified Voice) Arranged by Sapphire Slows

9

Aun (Breathe) Arranged by yuki kawamura