NieR Replicant ver.1.22474487139... Choir Arrangement Album
Physical Copy
Download Distribution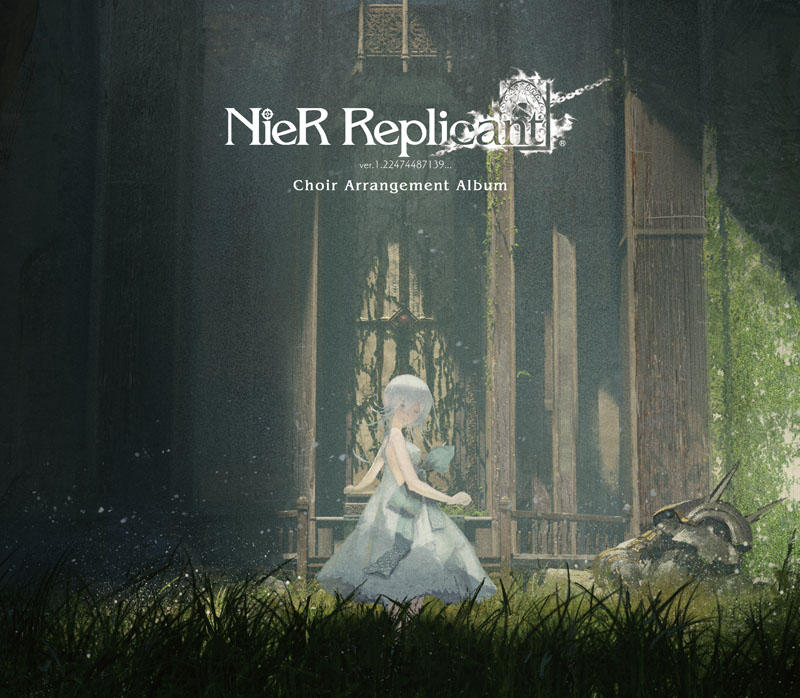 Ephemeral and beautiful music becomes majestic and graceful music.
Released on April 22, 2021, "NieR Replicant ver.1.22474487139..." has sold more than one million units worldwide*.
In addition to the game itself, the gem of music that brings out the game's world view to the utmost limit continues to fascinate many players to this day.
We are pleased to announce the release of a choir arrangement album based on the music of NieR Replicant ver.1.22474487139....
This album is based on the text written by the creative director, Yoko Taro, which has been sublimated into an arrangement idea for songs and supervised by the music director, Keiichi Okabe.
The solemn and graceful choir arrangement will bring you an emotional experience.
We hope you will enjoy this supreme album with special arrangements.

* The information is current as of June 22, 2021.
Release Date(JP)

2022 Mar 02

Price

¥3,300 (¥3,000+tax)
TRACK LIST
1

Snow in Summer

2

Song of the Ancients

3

Grandma

4

The Wretched

5

Automatons
6

Kainé

7

The Dark Colossus Destroys All Fleeting Words

8

Emil

9

Shadowlord's Castle

10

Ashes of Dreams